Home
Officers
Chapter Programs
Register for the Next Meeting
Presentation Archives
Announcements/Contact
Newsletters
Region III "Regionaire"
Membership (Join Online)
Membership (Download PDF)
CTTC
Research Promotion(Donate Online)
Research Promotion(Download PDF)
Links
Manual of Chapter Operations pdf)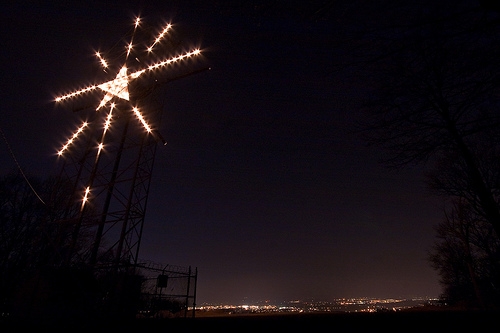 Lehigh Valley Chapter of ASHRAE

ASHRAE is an international organization of 50,000 persons with chapters throughout the world. The Society is organized for the sole purpose of advancing the arts and sciences of heating, ventilation, air-conditioning and refrigeration for the public's benefit through research, standards writing, continuing education and publications. Through its membership, ASHRAE writes standards that set uniform methods of testing and rating equipment and establish accepted practices for the HVAC&R industry worldwide, such as the design of energy efficient buildings.

The Society's research program, currently more than 100 research projects worth nearly $8 million, investigates numerous issues, such as identifying new refrigerants that are environmentally safe. ASHRAE organizes broad-based technical programs for presentation at it's semi-annual meetings and co-sponsors the international Air-Conditioning, Heating, Refrigeration Exposition, the largest HVAC&R trade show in North America.

The Lehigh Valley Chapter covers an area of Pennsylvania from roughly Reading to the west, Quakertown to the south, Phillipsburg, NJ, to the east, and the Poconos to the North.


---
March 13, 2019
Next Event: "Healthcare-Associated Infections and Hospital Indoor Air Quality"
As new research clarifies how essential the built environment is to patient healing and employee health and productivity Dr. Taylor will communicate clear and up to date research on how indoor air management relates to patient healing, length of stay and hospital profits. Given the exorbitant cost of healthcare, the frightening increase in antibiotic resistance, and the epidemic of patient harm from new infections, these insights offer exciting new tools that cannot be ignored. In addition, this study shows that the current focus on hand hygiene and surface disinfection to decrease transmission of infections will never be adequate without considering the added dimension of indoor management. For those still unconvinced about the value, the business case for these interventions will be presented. Best of all, these findings apply to all building types, not just hospitals.
presented by Dr. Stepanie Taylor - ASHRAE Distinguished Lecturer
Dr. Stephanie Taylor received her MD from Harvard Medical School, Boston, Massachusetts in 1984. For the next several decades, she practiced clinical medicine and did academic research in cellular growth mechanisms. During this time, she became increasingly concerned about patients who were harmed by new infection during their in-patient treatment. Determined to gain a better understanding of the impact of the built environment on patient well-being, she returned to school and obtained her Master's Degree I Architecture and Engineering from Norwich University in Northfield, Vermont. After working for several years in a healthcare design architecture firm, she founded Taylor Healthcare Consulting, Inc., in order to focus on designing, building and maintaining hospitals to better support patient healing. She quickly learned that many of the building and indoor air characteristics that affect people in hospitals also influenced the health of all people in buildings. Dr. Taylor is currently working at the intersection of architectural design, indoor air management, the microbiome of the built environment and occupant health. She finds the impact of buildings on our health startling! Managing the built environment and indoor air with the goal of decreasing diseases from acute infections to chronic inflammation to cognitive impairment, is a very underutilized yet powerful approach to disease prevention. She finds that her physician insights and biological research helps her understand the science behind the interaction of buildings, human physiology and energy consumption.
5:30 - 6:00 AM Registration & Fellowship
6:00 - 7:00 AM Breakfast
7:00 - 8:00 AM Presentation
Starlite Diner & Lounge, 233 N Route 100, Allentown, PA 18106
COST: $30.00 per person cash or check, $32.50 credit card on site
RSVP to Doug Cowan at dcowan@rdbitzer.com
---