Home
Officers
Chapter Programs
Register for the Next Meeting
Presentation Archives
Announcements/Contact
Newsletters
Region III "Regionaire"
Membership (Join Online)
Membership (Download PDF)
CTTC
Research Promotion(Donate Online)
Research Promotion(Download PDF)
Jobs/Resumes
Links
Manual of Chapter Operations pdf)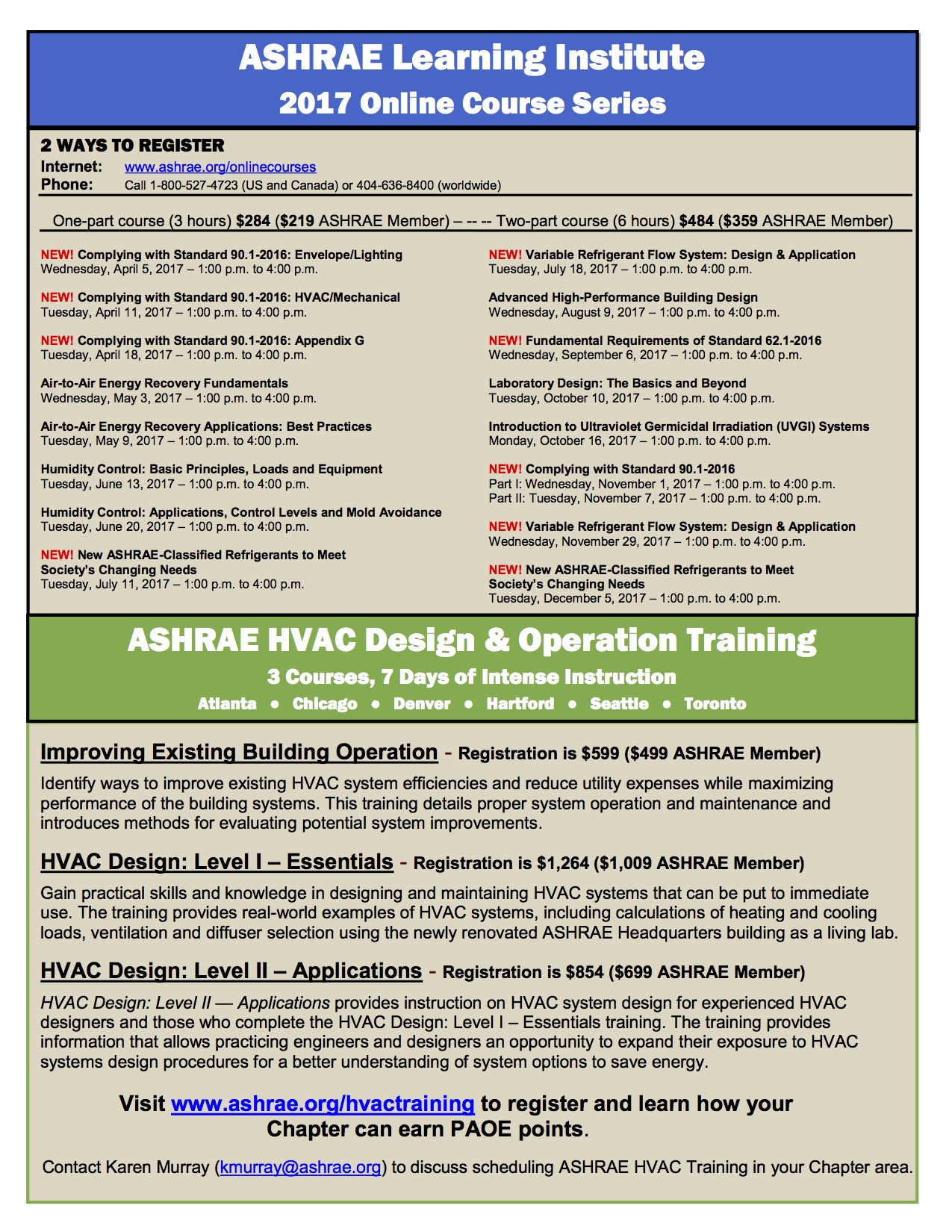 ---
ASHRAE Research Promotion 2016/2017
Matthew Matsinko is in need of a few good people to raise funds for the research promotion campaign. Send him an email: co98rp@ashrae.net if you can lend a hand. Have you made your donation to Research promotion?