Home
Officers
Chapter Programs
Register for the Next Meeting
Presentation Archives
Announcements/Contact
Newsletters
Region III "Regionaire"
Membership (Join Online)
Membership (Download PDF)
CTTC
Research Promotion(Donate Online)
Research Promotion(Download PDF)
Links
Manual of Chapter Operations pdf)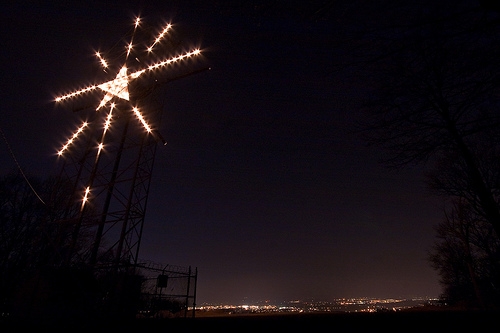 Lehigh Valley Chapter of ASHRAE

ASHRAE is an international organization of 50,000 persons with chapters throughout the world. The Society is organized for the sole purpose of advancing the arts and sciences of heating, ventilation, air-conditioning and refrigeration for the public's benefit through research, standards writing, continuing education and publications. Through its membership, ASHRAE writes standards that set uniform methods of testing and rating equipment and establish accepted practices for the HVAC&R industry worldwide, such as the design of energy efficient buildings.

The Society's research program, currently more than 100 research projects worth nearly $8 million, investigates numerous issues, such as identifying new refrigerants that are environmentally safe. ASHRAE organizes broad-based technical programs for presentation at it's semi-annual meetings and co-sponsors the international Air-Conditioning, Heating, Refrigeration Exposition, the largest HVAC&R trade show in North America.

The Lehigh Valley Chapter covers an area of Pennsylvania from roughly Reading to the west, Quakertown to the south, Phillipsburg, NJ, to the east, and the Poconos to the North.


---
Next Meeting:
October 25, 2017 - 7:00 AM
Beyond PDF's: The Past, Present and Future of Construction Data
Presented By: Josh Progar of PlanGrid
'Big data' in construction has evolved more in the last 30 years than in the prior millennium as a result of advancements in technology. Through all this innovation, PDFs have remained the legal and adopted industry standard for conveying digitized construction documentation - but will they remain that way?
We will analyze the impact of big data on the AEC industry, how BIM and the field workflows converge, and how designers can leverage technology on the job site to connect with contractors, increase their own workflow efficiencies, and streamline communications through the entire project lifecycle.
Join us on October 25th as we examine AEC technology trends as big data analytics influences the trajectory of project information in the construction industry.
Starlite Diner, 233 North Route 100, Allentown, PA 18106
7:00am to 7:30am - Registration and Breakfast
7:30am to 8:30am Presentation
8:30am to 9:00am Questions and Answers
RSVP to Doug Cowan at dcowan@rdbitzer.com

---
---
---