Home
Officers
Chapter Programs
Register for the Next Meeting
Presentation Archives
Announcements/Contact
Newsletters
Region III "Regionaire"
Membership (Join Online)
Membership (Download PDF)
CTTC
Research Promotion(Donate Online)
Research Promotion(Download PDF)
Links
Manual of Chapter Operations pdf)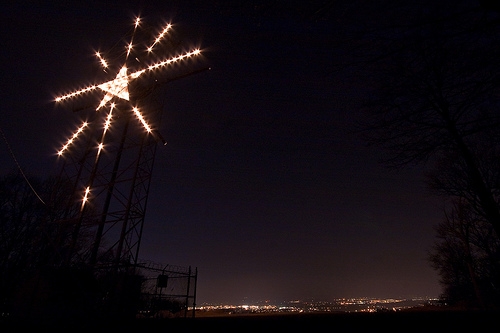 Lehigh Valley Chapter of ASHRAE

ASHRAE is an international organization of 50,000 persons with chapters throughout the world. The Society is organized for the sole purpose of advancing the arts and sciences of heating, ventilation, air-conditioning and refrigeration for the public's benefit through research, standards writing, continuing education and publications. Through its membership, ASHRAE writes standards that set uniform methods of testing and rating equipment and establish accepted practices for the HVAC&R industry worldwide, such as the design of energy efficient buildings.

The Society's research program, currently more than 100 research projects worth nearly $8 million, investigates numerous issues, such as identifying new refrigerants that are environmentally safe. ASHRAE organizes broad-based technical programs for presentation at it's semi-annual meetings and co-sponsors the international Air-Conditioning, Heating, Refrigeration Exposition, the largest HVAC&R trade show in North America.

The Lehigh Valley Chapter covers an area of Pennsylvania from roughly Reading to the west, Quakertown to the south, Phillipsburg, NJ, to the east, and the Poconos to the North.


---
December 12, 2018
Next Event: "Commissioning-An Owner's Process" presented by Sarah Siems Maston, PE, CPMP, CxP, LEED AP
Ms. Maston is a Mechanical Engineer with 20 years of experience in mechanical/ HVAC systems evaluation, troubleshooting, design, startup, and commissioning for a variety of project types. Serving as lead commissioning authority for new construction projects as well as existing building commissioning projects, her responsibilities include facilitating Owner's Project Requirement (OPR) workshops, project management, performing building system assessments, developing commissioning plans, design reviews, specifications, system readiness, system evaluations and facilitating functional performance tests. She also follows up with occupants to evaluate comfort and review 10-month warranty meetings. Additionally, Sarah has performed building efficiency studies, and LEED® feasibility studies. She is a graduate of Rensselaer Polytechnic Institute (RPI), where she majored in Mechanical Engineering with a concentration in Energy Systems.
12:00 - 1:00 PM LUNCH
1:00 - 2:00 PM Presentation
Starlite Diner & Lounge, 233 N Route 100, Allentown, PA 18106
COST: $30 per person cash or check, $31 credit card on site
RSVP to Doug Cowan at dcowan@rdbitzer.com
---