Home
Officers
Chapter Programs
Register for the Next Meeting
Presentation Archives
Announcements/Contact
Newsletters
Region III "Regionaire"
Membership (Join Online)
Membership (Download PDF)
CTTC
Research Promotion(Donate Online)
Research Promotion(Download PDF)
Links
Manual of Chapter Operations pdf)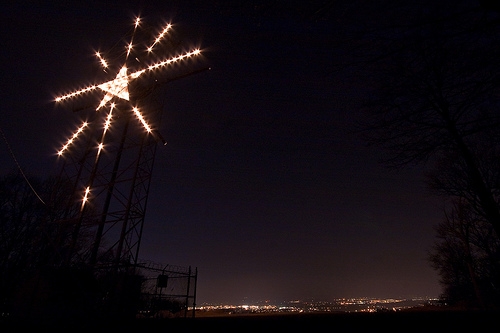 Lehigh Valley Chapter of ASHRAE

ASHRAE is an international organization of 50,000 persons with chapters throughout the world. The Society is organized for the sole purpose of advancing the arts and sciences of heating, ventilation, air-conditioning and refrigeration for the public's benefit through research, standards writing, continuing education and publications. Through its membership, ASHRAE writes standards that set uniform methods of testing and rating equipment and establish accepted practices for the HVAC&R industry worldwide, such as the design of energy efficient buildings.

The Society's research program, currently more than 100 research projects worth nearly $8 million, investigates numerous issues, such as identifying new refrigerants that are environmentally safe. ASHRAE organizes broad-based technical programs for presentation at it's semi-annual meetings and co-sponsors the international Air-Conditioning, Heating, Refrigeration Exposition, the largest HVAC&R trade show in North America.

The Lehigh Valley Chapter covers an area of Pennsylvania from roughly Reading to the west, Quakertown to the south, Phillipsburg, NJ, to the east, and the Poconos to the North.


---
January 9, 2019
Next Event: "Advanced Energy Design Guide for Zero Energy K-12 Schools"
presented by Daniel Nall, RA, PE, ASHRAE Distinguished Lecturer
Mr. Nall is a Vice President of Syska Hennessy Group in New York. A graduate of Princeton University and Cornell University, he is a Registered Architect, a Professional Engineer, an ASHRAE Life Fellow, a Fellow of the AIA, a LEED Fellow, a certified Building Energy Modeling Professional and a High Performance Building Design Professional. ASHRAE activities include the ASHRAE Advanced Energy Design Guide Steering Committee, the Building Energy Quotient Ad-Hoc and Oversight Committees, and TC 4.7. He helped author the 30% Advanced Energy Design Guides (AEDG's)'s for Small Office Buildings, Small Retail Buildings, Roadside Lodging and Small Warehouses, and the 50% AEDG's for Medium Office Buildings, Medium and Big Box Retail Buildings, and Grocery Stores. He is one of the four participants in the "Engineer's Notebook" monthly column in the ASHRAE Journal. He received the ASHRAE New York Chapter Distinguished Service Award in 2011 and the ASHRAE Distinguished Service Award in 2012. He has been a member of the Board of Directors of the USGBC NY Chapter, the vice-chairman of the USGBC Energy and Atmosphere Technical Advisory Group and a member of the AIA National Committee on the Environment.
5:00 - 6:00 PM Fellowship
6:00 - 8:00 PM Dinner and Presentation
Starlite Diner & Lounge, 233 N Route 100, Allentown, PA 18106
COST: $30 per person cash or check, $31 credit card on site
RSVP to Doug Cowan at dcowan@rdbitzer.com
---